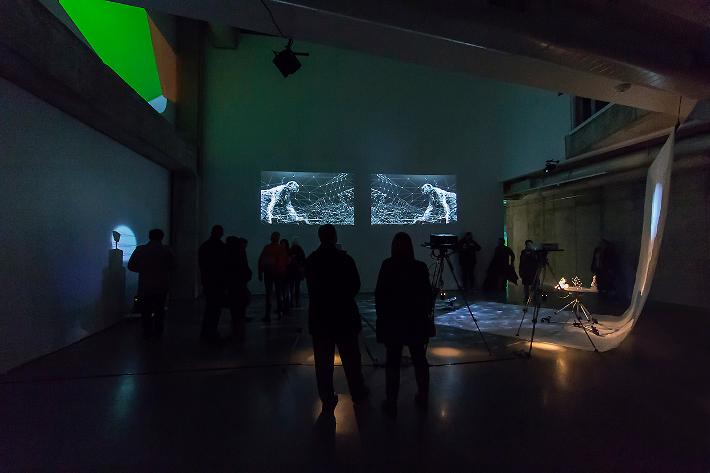 Sirens' Song Four-channel video installation (one channel mirrored) Urban Institute of Contemporary Art 2014-15
Sirens' Song reimagined for the UICA as one of the featured video installations for the event Bring Your Own Beamer with the addition of another video channel and a two-way projection scrim.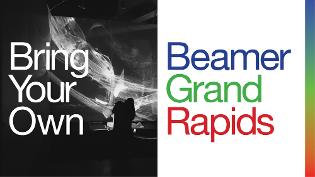 March 6, 2015
Bring Your Own Beamer is an open-source, one-night exhibition series created by Rafaël Rozendaal. BYOB Grand Rapids invited artists to experiment with the medium of projection and react live to each other's work.