Electronic Billboard Project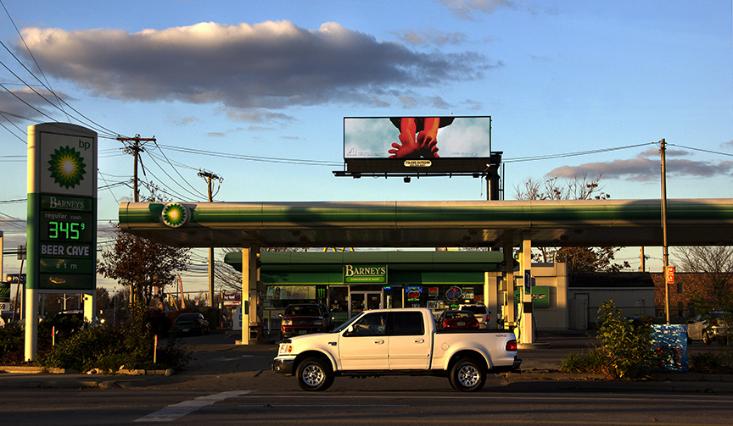 Itsa Stretch Electronic Billboard Project, Toledo OH. October, 2012.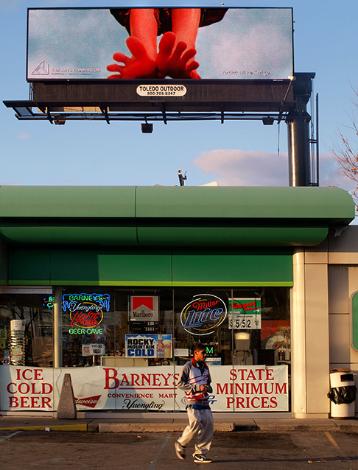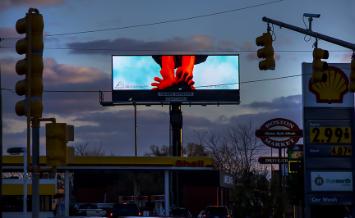 The Arts Commission and Toledo Detroit Outdoor Media partnered to create the Digital Billboards Project. Ten artworks were selected from 172 submissions to run in heavy rotation with paid advertisements on two electronic billboards located at Central and Monroe and Central and Secor. Artwork began running on October 8 and will continue through November. More about the project and other accepted proposals
The images on the right are my other proposals that were not accepted. I was interested in creating images that in some way would reference yet subvert the typical display rhetoric of advertising through ambiguity or informality. This is clearest in Inflight and Babble which use both of these strategies to open up the space that usually exists in standard text/image or text/product relationships. Fair Fare and the accepted proposal, Itsa Stretch, rely more on the ambiguity of the image itself.
Itsa Stretch is the simplest and most graphic of my proposals. Not coincidentally it is also the image that is superficially the most affirming and positive, however in addition to appearing "footloose and fancy free" the spread toes could indicate pain or tension. It could just as easily depict a lynching as it could a child on a swing. Compare Itsa Stretch to my painting Dark Matter below where the reference to lynching is less veiled. I was also directly referencing the pre renaissance images of the hand of God descending from the clouds. Quite a difference if God offers not a hand, but instead, a full-impact, toe-splayed stomp.

Inflight Unaccepted proposal for electronic billboard

Fair Fare Unaccepted proposal for electronic billboard

Babble Unaccepted proposal for electronic billboard

Dark Matter oil and acylic on panel 36" X 146" 2006